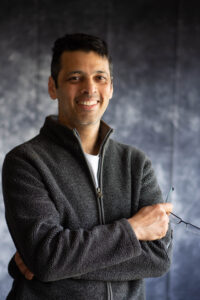 Writing an about me is no easy task, especially when you have worked for a long time on something you are passionate about. When you tell someone in this area that you have been in the business for over 25 years, some may think that you have been doing it for too long, but when all that time has passed and every day you discover new challenges and you are still so hungry for more, for new possibilities and you keep learning and discovering new techniques, you really understand that it is too little.
All this time I have been walking through different disciplines within Graphic Design, only to discover that I am hopelessly in love with Branding, Editorial Design and Photography.
My passion for Branding is not because consumers buy a brand out of habit, they have an emotional connection, identified from the unconscious with this brand. So I study every day to learn how to make that connection. That's just the beginning because that situation is unique, just like you.
I love Editorial Design because it plays a vital role in the way information is presented, shared and understood under high-quality standards and that is precisely what I do. I create exciting creative and digital solutions by applying cutting-edge design.
Besides Graphic Design, I practice and love the art of Photography because with it I can produce images, tell stories and enrich my work, through something magical, mysterious and yet fascinating: Light.
Oscar Jimenez